Parthos heeft zich sinds 1968, met meer dan 50 jaar kennis en ervaring, ontwikkeld tot wereldwijd de meest veelzijdige producent van mobiele wand- & deursystemen, interieur projecten en metaalconstructies.
'Ruimte in beweging' en 'vrijheid in vormgeving' vormen de twee pijlers waarop ons productaanbod gebaseerd is. Parthos staat dan ook synoniem voor duurzaamheid, traditioneel vakmanschap en maatwerk tot in de kleinste details.
Wanden
Parthos biedt meerdere (mobiele) wandsystemen aan. Naast de normale uitvoering bieden wij ook mobiele glaswanden, schuifwanden en vouwwanden aan.
INTERIEUR
Parthos zet als interieurbouwer ideeën op het gebied van inrichtingen en imago om in eigentijdse interieurconcepten. Parthos produceert, levert en monteert interieurprojecten in binnen- en buitenland.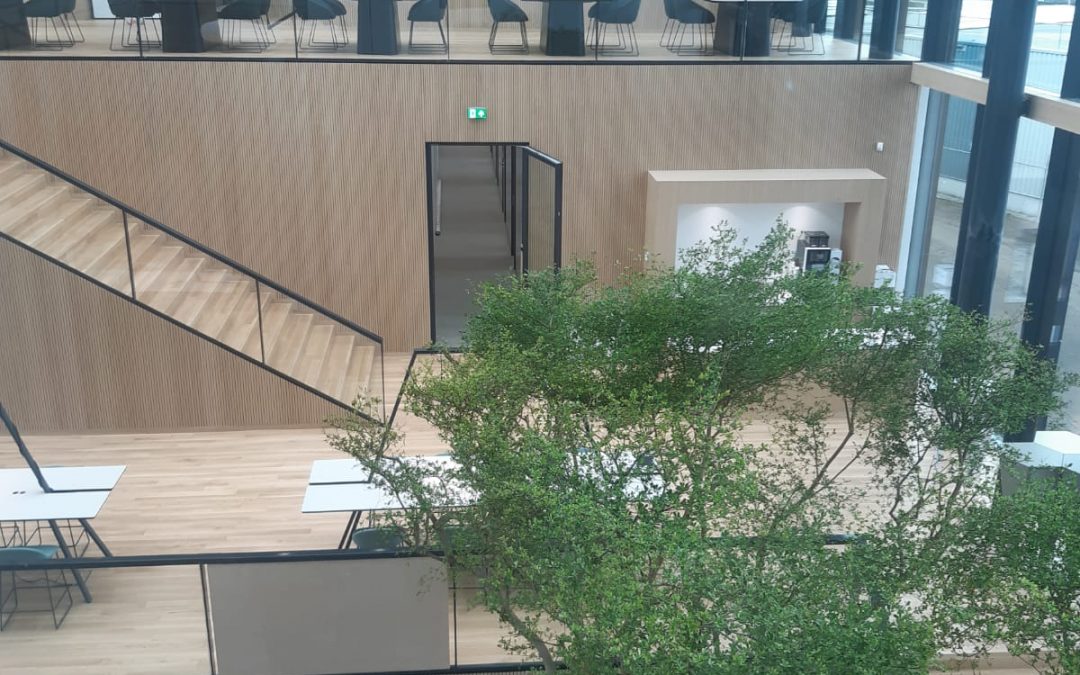 We're proud of the project we finished at Synthon. We provided the kitchens, counters and wall coverings for this project. The wall coverings are slit acoustic panels. The end result is certainly worth it.
Lees meer
Nieuw in ons assortiment zijn de Office Pods en Pagile.
De Office Pods zijn modulaire werkruimtes die u een rustige en gezonde werkomgeving bieden.
Daarnaast introduceren wij de Pagile, vrij zwevende panelen voor een flexibele kantooromgeving en het creëren van op activiteiten gebaseerde werktuimtes. Wilt u meer weten, neem dan contact met ons op.