SPECIFICATIONS
Acoustic mobile wall

Maximum 48 dB

Up to 4,05 meters high

Manually operated

Available with both surround and inlaid profiles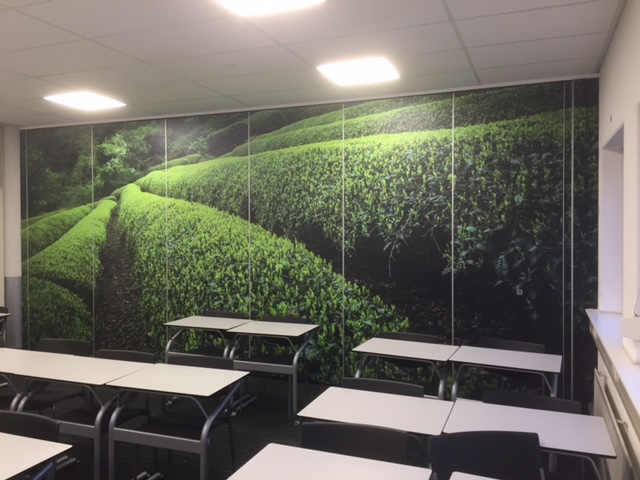 DESCRIPTION
The Palace 90 mobile wall is the epitome of robust customization.
ecessed aluminum frame profiles provide an extra chic look. The Palace 90 fits into any environment. Despite the slim panels, the Palace 90 has a very extensive package of functional features. For example, the acoustic properties are very good due to the use of EPDM pressure shoe end pieces.
The wall runs very smoothly through the rail construction by means of wheel sets with bearings and has many parking options. The Palace 90 is therefore very practical to use and has great ease of use.
All our panel walls are designed in such a way that no floor guidance is required. A manually operated spindle mechanism in combination with acoustic pressure pads ensure the greatest possible stability and soundproofing for the Palace 90. (37 – 48 dB Rw.)
Fire-retardant plates are supplied as an option.