SPECIFICATIONS
Acoustic mobile wall




Maximum 44 dB




Up to 3.05 meters high




Manually operated




Available with surrounding profile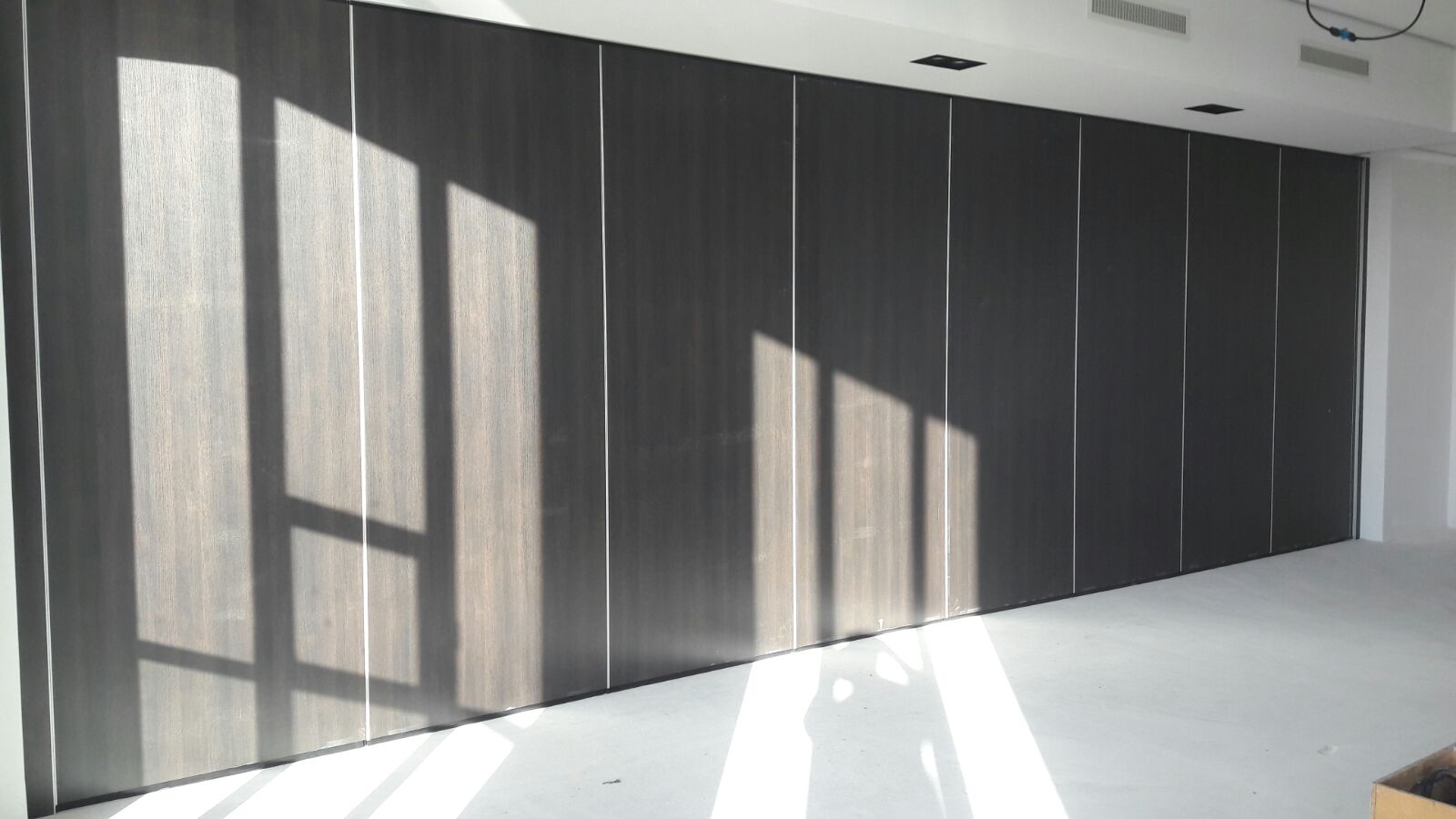 DESCRIPTION
ThePalace 80 is a slim panel wall that, despite its light construction, more than meets all functional requirements.
The wall runs very smoothly through the rail construction by means of wheel sets with bearings and has many parking options.
With an element thickness of only 80 mm, the panels take up little space in a parked position. The wheel sets with which the panels can be moved, are suspended from an aluminum carrying tube that runs horizontally through the wall. This carrying tube is again attached to vertical aluminum profiles In this way, a durable support structure is created that does not stress the panels at any point. The Palace 80 is therefore very practical to use and has great ease of use.
All our panel walls are designed in such a way that no floor guidance is required. A manually operated spindle mechanism in combination with acoustic pressure shoes ensure the Greatest possible stability and soundproofing of the Palace 80.(36 – 44 dB Rw).
Fire-retardant plates are supplied as an option.